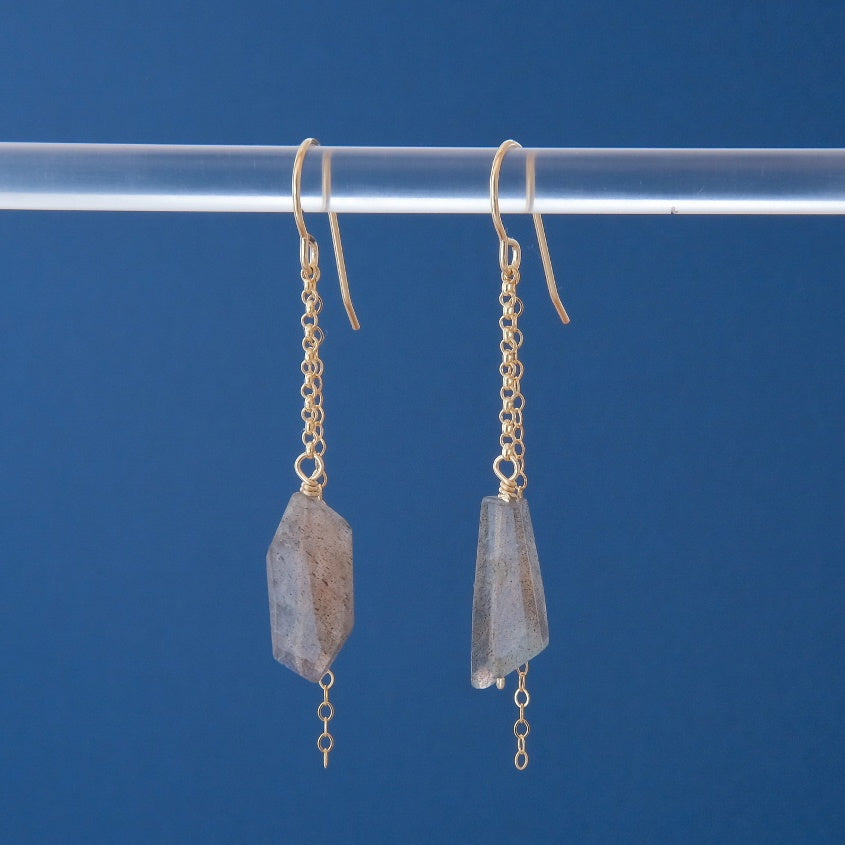 These stunning pair of handmade earrings are crafted with precision and care in the charming wee township of Te Hupenui, Greytown, Wairarapa. All Madame Fancy Pants' pieces are limited runs.
Simple and gorgeous, these natural gemstone earrings are perfect for everyday.
- 14kt gold fill 
- Labradorite gemstones
- 6cm long
- Lightweight
- Made in Te Hupenui | Greytown | Aotearoa 
Due to nature and her amazingness - gemstone shapes may vary from the image.