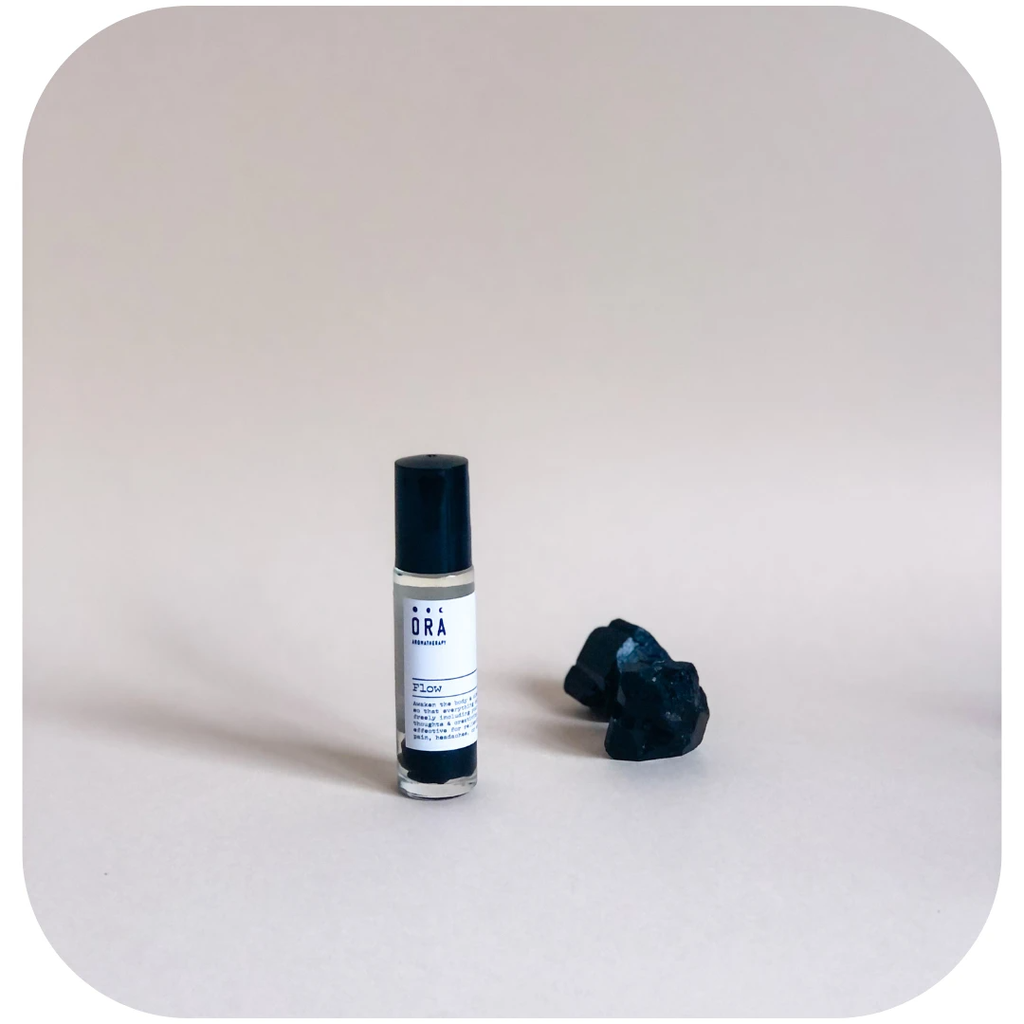 Awaken the body and mind with this carefully created blend to completely clear so everything can flow including your breath, thoughts and creativity. 
Flow is an ideal magical pain relief to use during your own 'flow' too - roll along the abdomen for relief from discomfort. 
100% Organic & therapeutic essential oils blended in an Organic Sweet Almond carrier.
What to do: Roll on pulse points or in palms of hands and enable for an instant life and energy boost. Run on abdomen if feeling cramps or pains (excellent for menstrual pain) on tight shoulders to work into the muscles to relieve pain and discomfort. 
**not suitable for pregnant women in early-stage pregnancy. Note Peppermint can have an effect for milk production if breastfeeding please contact us if you have any questions.**
Crystal Obsidian is truth-enhancing. A strongly protective stone, it forms a shield against negativity. It blocks psychic attack and absorbs negative energies from the environment. Obsidian draws out mental stress and tension.
Ingredients: *Organic
Peppermint* (Mentha arvensis), Lemon (Citrus limon), Cardamom seed (Elettaria cardamomum), Spearmint*(Mentha spicata), Eucalyptus (Eucalyptus globulus), Black Spruce (Picea mariana), Geranium *(Pelargonium graveolens) Sweet Almond Oil *.