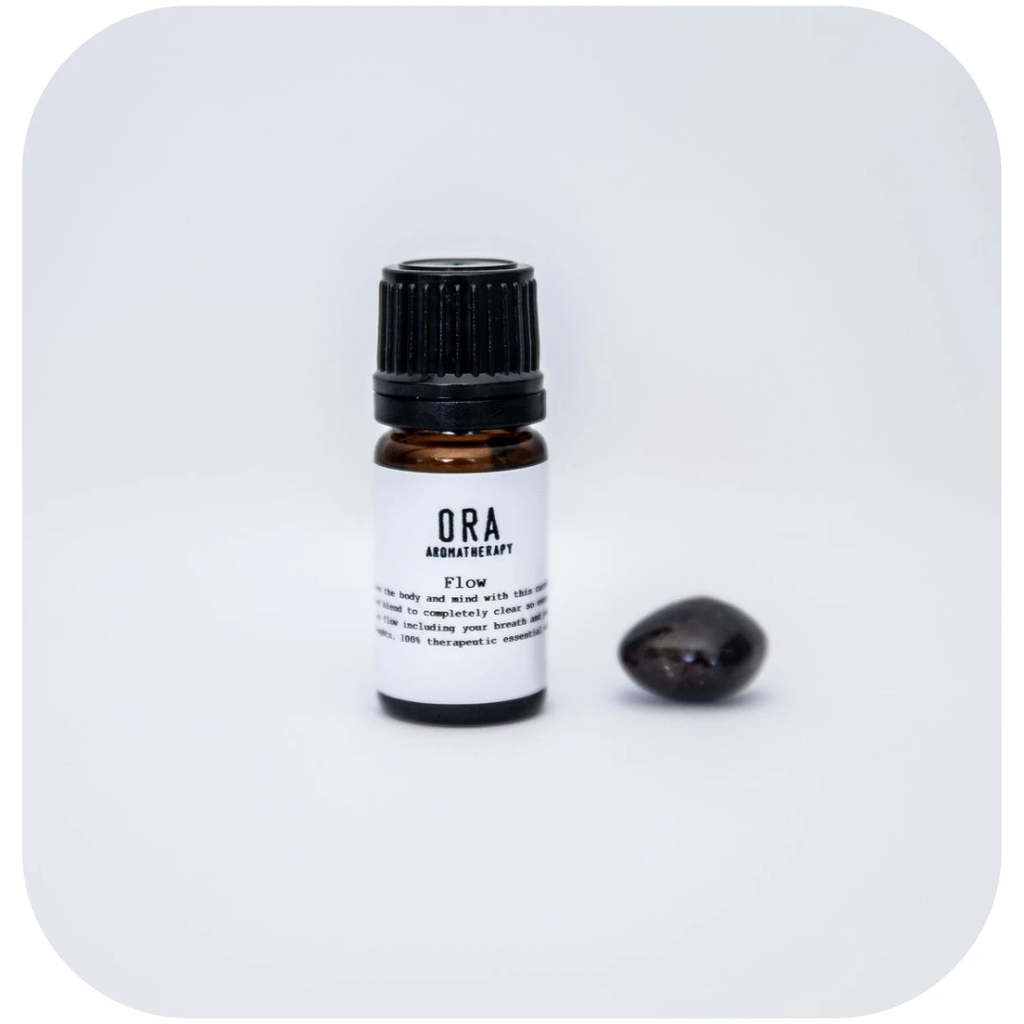 Awaken the body and mind with this carefully created blend to completely clear so everything can flow including your breath, thoughts, and creativity.
100% therapeutic & organic essential oils
What to do: Add a few drops to your oil burner or diffuser to infuse your space with an uplifting, clearing wake-up that will help you and anyone in the room flow.
Ingredients: * Organic
Peppermint *(Mentha arvensis), Lemon (Citrus limon), Cardamom seed (Elettaria cardamomum), Spearmint* (Mentha spicata), Eucalyptus (Eucalyptus globulus), Black Spruce (Picea mariana), Geranium* (Pelargonium graveolens). 
*Not suitable for early pregnancy*