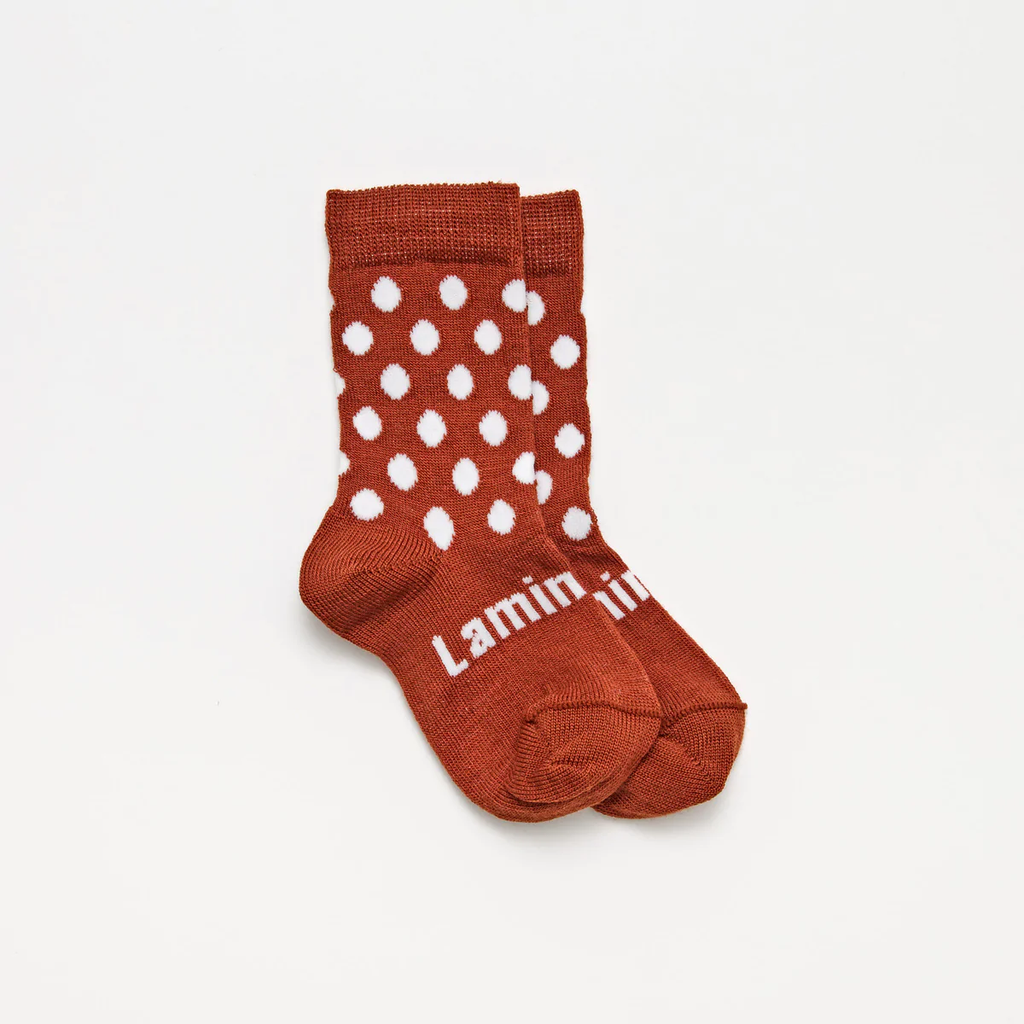 Toffee - Spice Brown with natural spots merino wool crew socks for the mini in your life.
Little feet deserve to be toasty and cozy in natural fibers, what better way than to pop on a pair of these gorgeous NZ-made sockies. So well made you'll be passing them down the line to other minis!
- New Zealand Made
- 70% Merino wool
- Sizes knitted into every pair so no confusion over whose are whose!