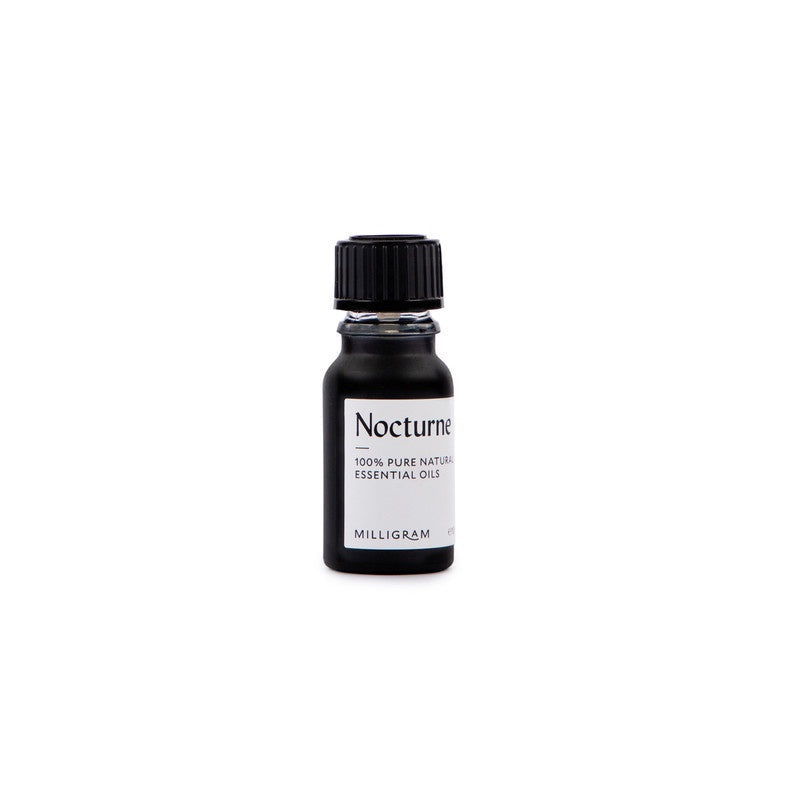 Experience the intoxicating scent of Nocturne, by Milligram Studio.
About Nocturne
On dark earth, a fire burns. Sparks arc across a blue-black sky. Threads of smoke and ember rise into the dusk. Inspired by fire under Australian night skies, Ultraviolet is a dense, organic scent perfect for meditation and calm.
Working with a local chemist Milligram Studio has developed a set five 100% pure essential oil formulas blended with Australian oils and certified true botanicals. Each blend has been developed for its beautiful scent and therapeutic properties.
- 10ml
- Dropper bottle
- Designed and made in Melbourne, Australia
- 100% Pure Natural Essential Oils
- Use this oil for clarity and uplifting.
-Cedarwood Virginian, Amyris, Mandarin, Coriander, Buddhawood, Peru Balsam.
Top Notes: Bergamot, Mandarin 
Heart Notes: Honey, Lavender 
Base Notes: Buddhawood, Sandalwood, Vetiver