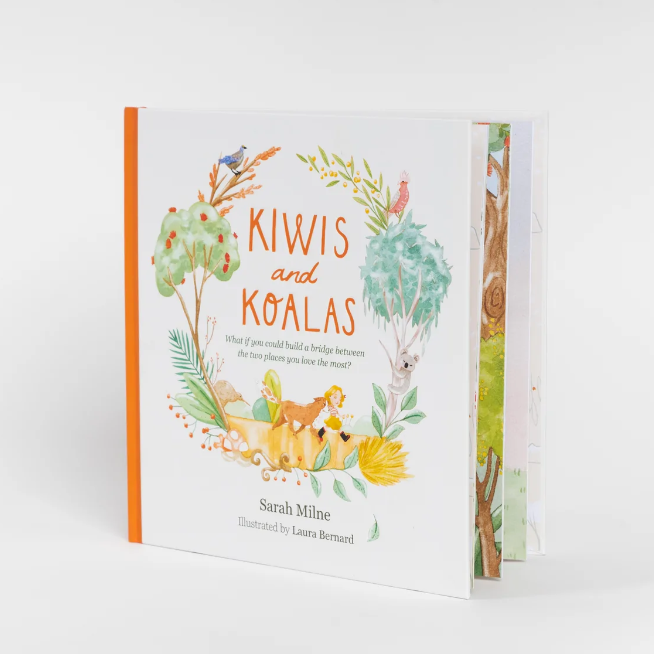 When Lily's Mum tells her that she wishes she could build a bridge between their two homes, Lily and her dog, Woof, swap stick hunts for bridge hunts and set off in search of a bridge to Australia. 
A little girl, her furry best friend and a big imagination. 
Kiwis and Koalas is a beautifully illustrated story that will take you on a magical journey around Australia and New Zealand, stopping to sightsee along the way. 
- Hardback