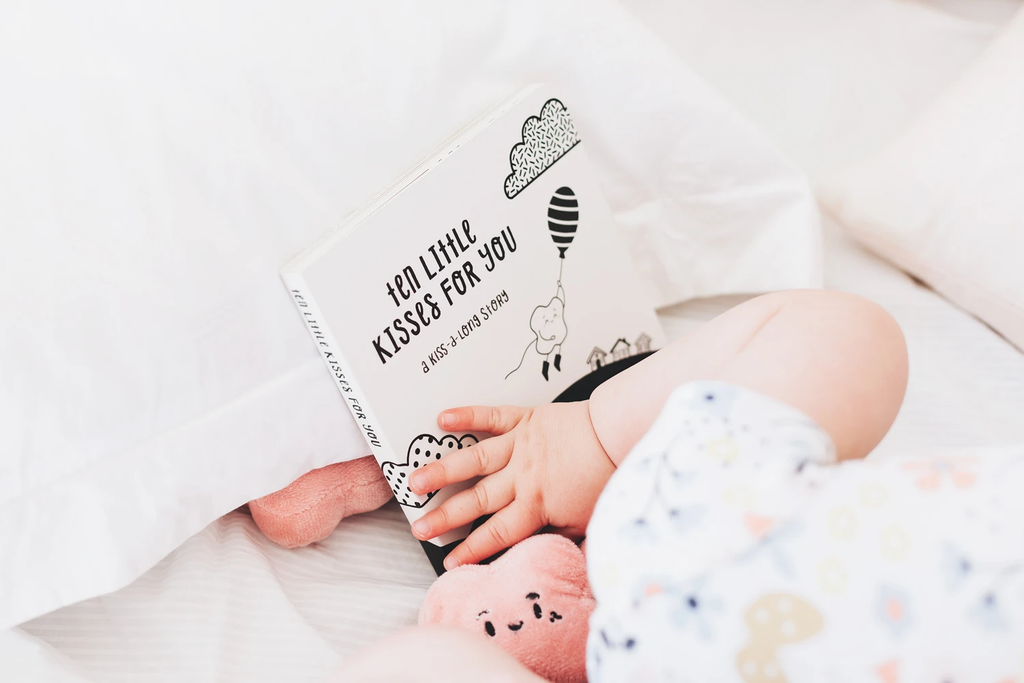 Follow the Ten Little Kisses as they make their way from the clouds, to the hills, to the seas - to you!
Captivate your littlest loved one with the soothing rhythm and joyful images of this melodic first picture book. The book follows the familiar 'One Little, Two Little, Three Little Indians' song, but with Kisses!
Black and white shapes are proven to capture a young baby's attention, allowing developing eyes to focus and concentrate, and giving the mind a rest from the overwhelming stimulation of the world.
As baby's attention span grows, the playful illustrations offer plenty for her to discover and explore. With a cuddle and smooch on every page, Ten Little Kisses is sure to become baby's favourite time of the day.
Find the Hide & Seek Kisses game over here!
- 100% New Zealand written and illustrated
- 14 x 14cm
- Board book
- Made to withstand little hands