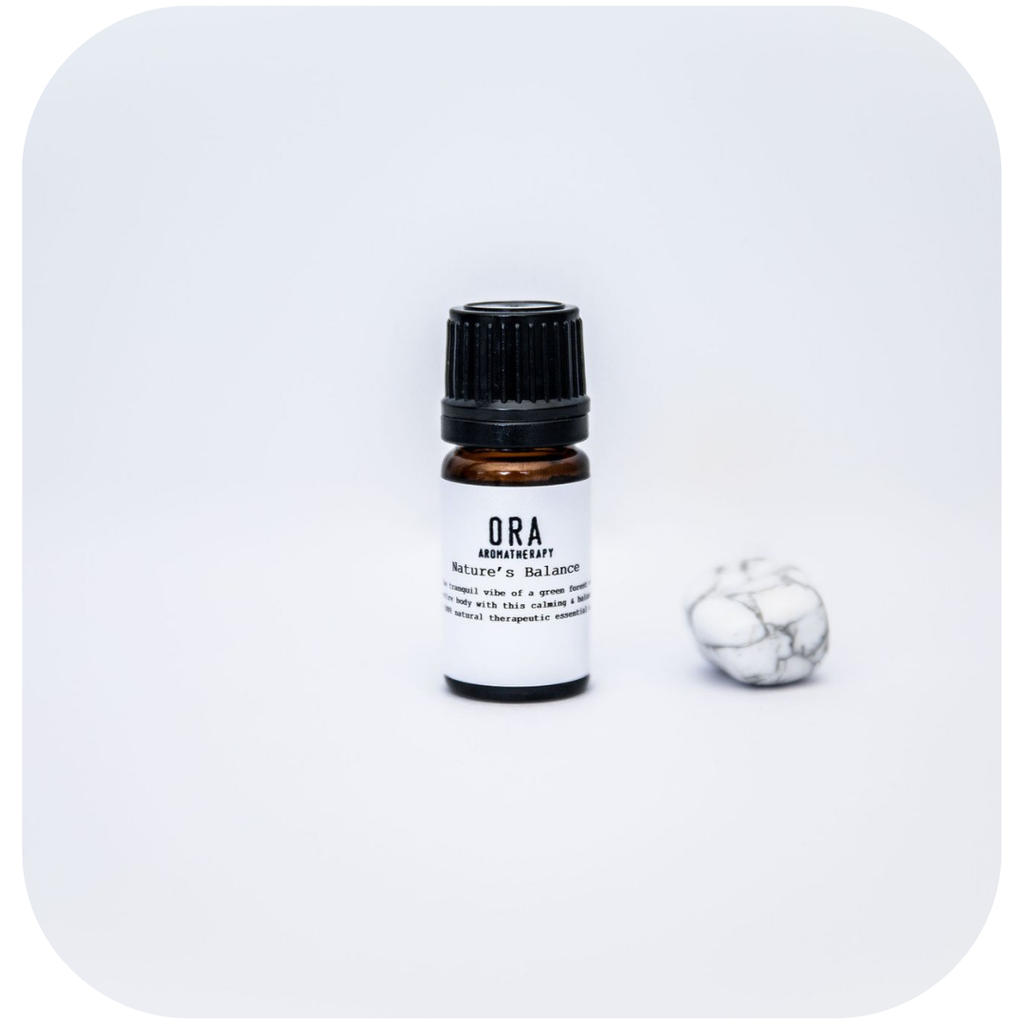 Nature's Balance Pure Essential Oil Blend 
Feel the tranquility of a lush green forest wash over your entire body with this calming & balancing blend. A dreamy & harmoniously sweet scent.
100% therapeutic essential oils
What to do: Add a few drops to your oil burner or diffuser to infuse the room completely with a grounding, fresh and balanced aura.
Ingredients: * Organic
Black Spruce - Wonderful to restore after stressful times and mental exhaustion. Spruce helps gently centre the mind, restoring a sense of connection and calm. A really good winter oil as it is excellent for clearing the respiratory tract, as well as purifying the air for bugs. 
Ho Leaf - can be helpful for headaches, helping to clear the head in both a physical and emotional way. Ho Leaf also has a tonic effect on the nervous system, helping to balance the emotions with a calming yet uplifting effect. A nice oil to diffuse during meditation, when feeling fatigued, stressed or overwhelmed, and for a low.
Roman Chamomile* - The soothing qualities of Roman Chamomile is ideal for nervous tension, irritability and restlessness. It helps calm the nerves and promote restful sleep and is suggested for those with an 'over-sensitive' nature.
Juniper Berry* - Juniper's strengthening nature provides support during negative or challenging times. It also helps purify the air in an emotional and physical way. 
Camphor - is a pungent decongestant and antimicrobial, used as an inhalation or in a chest rub to help ease tight coughs, nasal, sinus or chest congestion, and open up the airways
Frankincense* - Fantastic for an agitated mind. It provides a calming and opening effect on the mind, ideal during meditation or times of stress and anxiety when a tight, contracted state is common.