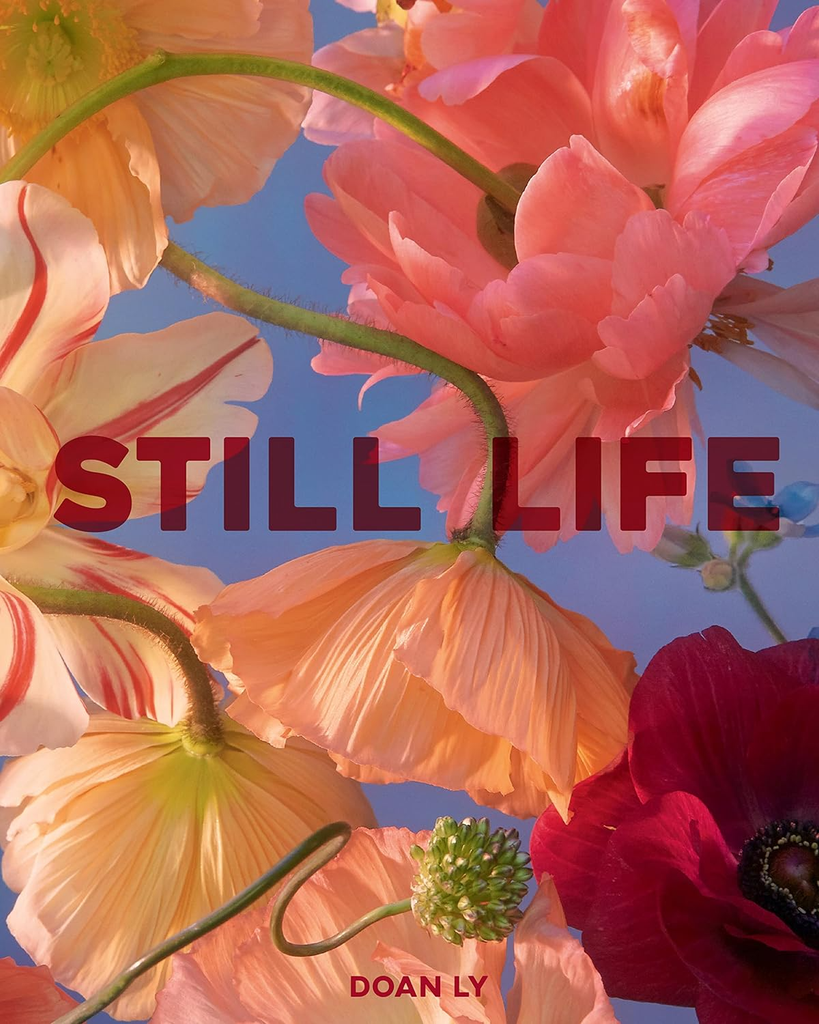 Still Life is a photographic celebration of the work of New York City–based florist, artist, and photographer Doan Ly and her studio, a.p. bio.

Ly's stunning work elevates floral design to an art form. While photographs of her floral vignettes are reminiscent of old masters' still life paintings, her playful and innovative use of color and lighting are decidedly contemporary.

This spectacular collection of Ly's own exquisite photographs of her still life creations is unlike any other floral design book. Still Life captures Ly's unique and inspiring aesthetic, which has drawn a dedicated following on social media. An engaging interview with Ly brings insight into her creative process and what compels her to continually explore the ethereal and poetic possibilities of her work. As Ly says, "I want to be caught off guard. I want to see anew. I want to experience a quiet moment that is larger than life. I want to learn something, but mostly, I want to share beauty and bring joy."

AN ENTIRELY UNIQUE FLOWER BOOK: Sophisticated design and fashion-centric photography make this a distinctive volume of contemporary and botanical art.

POPULAR AUTHOR: Doan Ly's unique installations have been created for weddings, events, and museum exhibits. She and her photography have been featured in the New York Times T Magazine, Vogue, and many more print and online publications.

GORGEOUS GIFT: Beautifully designed with full-color photographs, making this a memorable gift for any occasion, including Mother's Day, birthdays, and graduation.