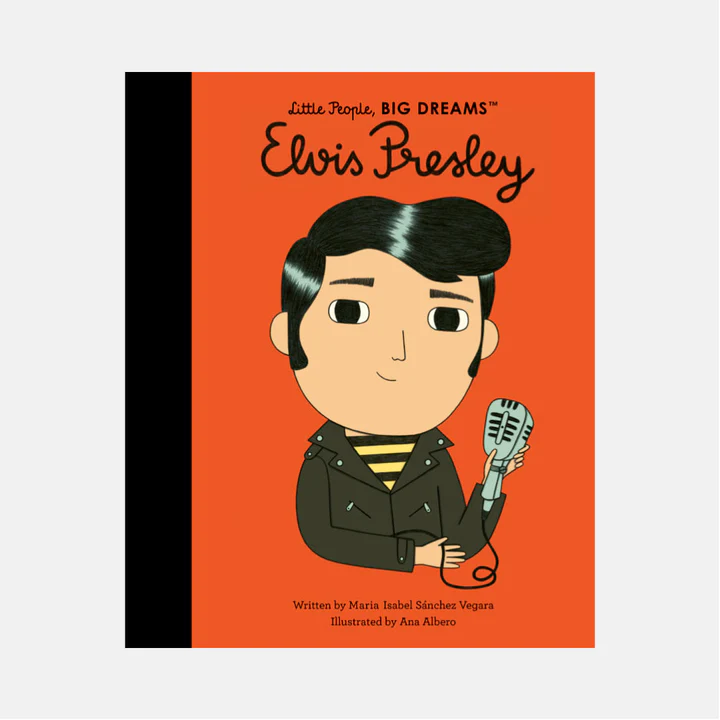 Meet Elvis, the King of Rock 'n' Roll.
Elvis was born into poverty in North Mississippi, a place where opportunities were a rare thing to see. Still, he felt that someday, somehow, something amazing would happen. When he sang in a school talent show, he realised that singing was all he wanted to do with his life.
He had just finished high school when he plucked up the courage and walked through the doors of Sun Studios, ready to record his first song. After this came hit after hit, and he popularised a new genre of music that mixed all kinds of different styles. That genre was Rock 'n' Roll, and it would take the world by storm!
All the great artists that came after him still look up to little Elvis, the King of Rock 'n' Roll, the unique and irreplaceable artist who changed the course of music history. This inspiring book features stylish and quirky illustrations and extra facts at the back, including a biographical timeline with historical photos and a detailed profile of the music legend's life.