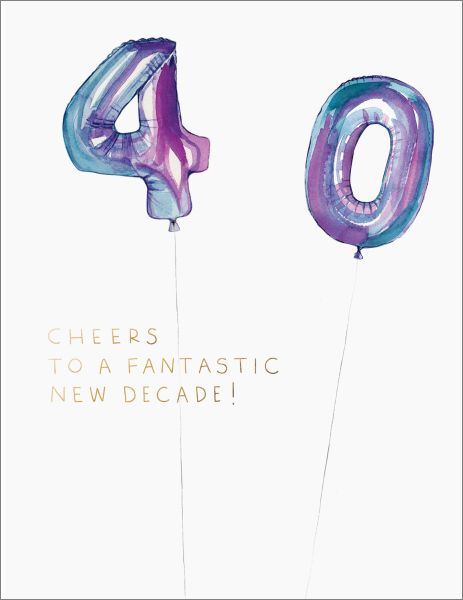 The big 40! A dose of goodness and endearing watercolour art from Newport, Rhode Island.
- Printed in brilliant colour on luxurious, textured watercolour paper
- Gold foil highlights
- Blank inside
- Colour co-ordinated envelope
- 14x10.8cm
- Plastic free packaging. In its place is an easily removable sticker which holds the card and envelope securely together for display purposes.