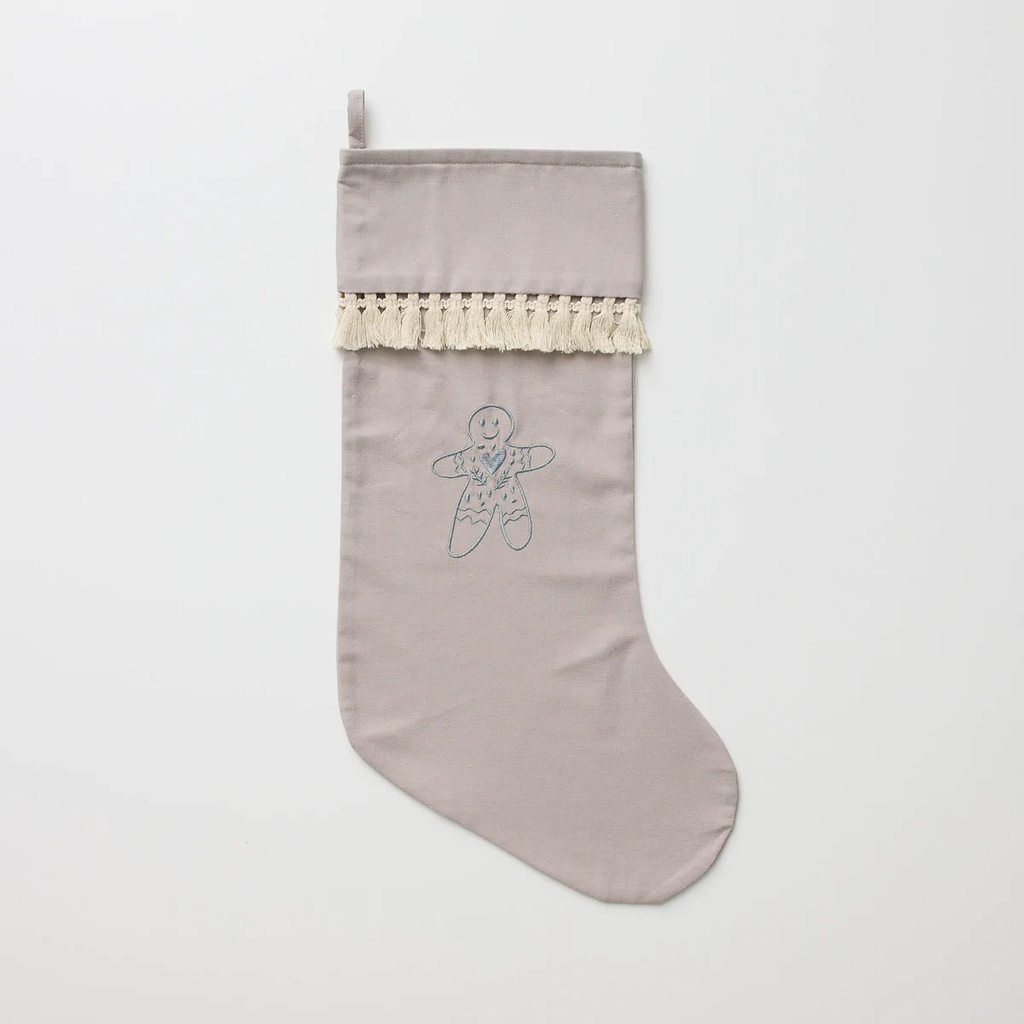 This whimsical and festive Christmas stocking will be loved by all ages.
Fill it with goodies and gift it or hang it at home as a gorgeous Christmas decor item.
Also great for the "4 gift" Christmas trend, parents can fill the stocking with something to wear, read, want, need.
Made from a Linen/Cotton blend with our signature boho tassel fringe, and embroidered with the cutest gingerbread person! 
See the other colour available
- Linen/cotton
- Tassel
- 49cm long