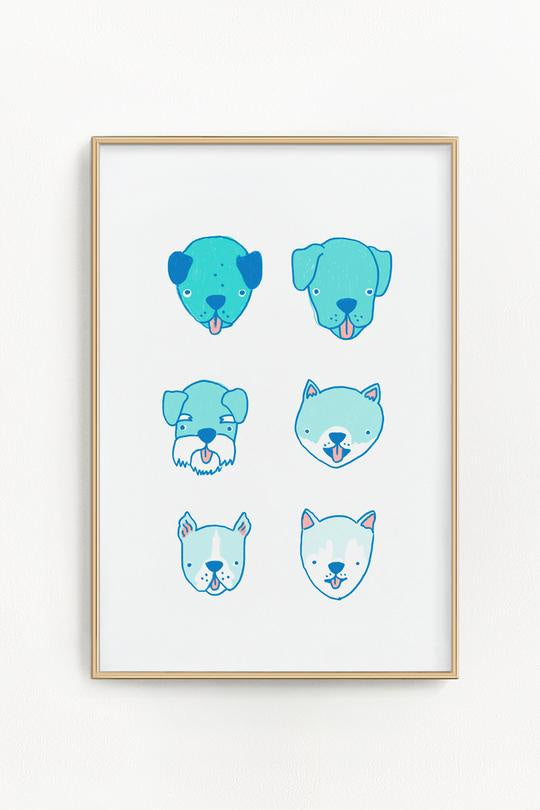 Doggos with tongues out! Too cute!
- Artwork by Olivia Mew
- 11.5" x 17" risograph print
- Printed on white 67lb cover weight paper
Pls note: the charm of riso prints is in their imperfections. Slight registration shifts and opacity changes can happen as the paper moves through the machine, making each print potentially unique. See last 2 photos for examples. These are not considered flaws.