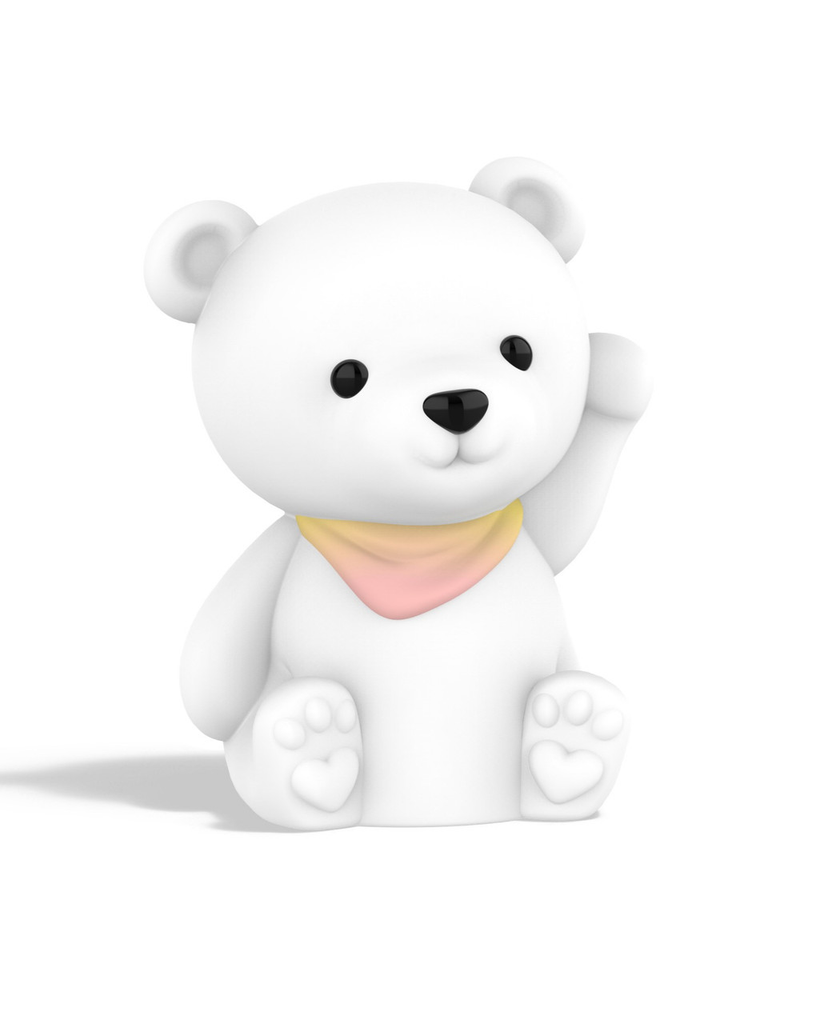 He's small, he's bright and un-bear-ably cute - brighten up your little one's night with this adorable night light from Stellar! Made of durable silicone making it squishy and fun to hold, this cuddly teddy will make bedtime fun and chase away the dark. This little guy has four modes for you to choose from - 50%/dimmed white light, 100% white light, colour changing mode, and standby mode. See below for the controls.  
- Charging time: 2.5-3hrs.
- Operation time: 4-6hrs white light, 6 hrs colour changing.
- 15 min timer function to save battery life.
- Tap Function: Tap on the narwhal to change the modes.
- USB Rechargeable - 2 meter USB cable included, USB power plug not included.
- Indoor use only
- Tap to change between the modes. Tap 1 - 50% White Light, Tap 2 - 100% White Light, Tap 3 - Colour changing mode, Tap 4 - Standby Mode.